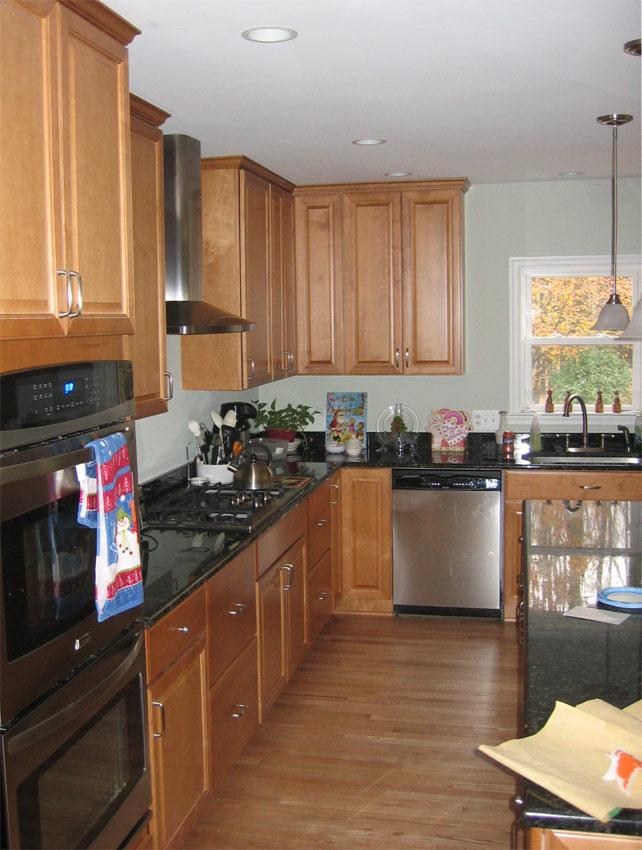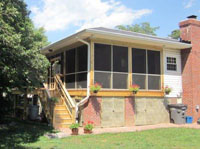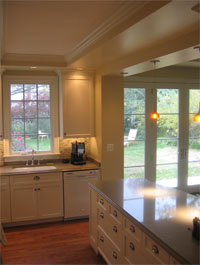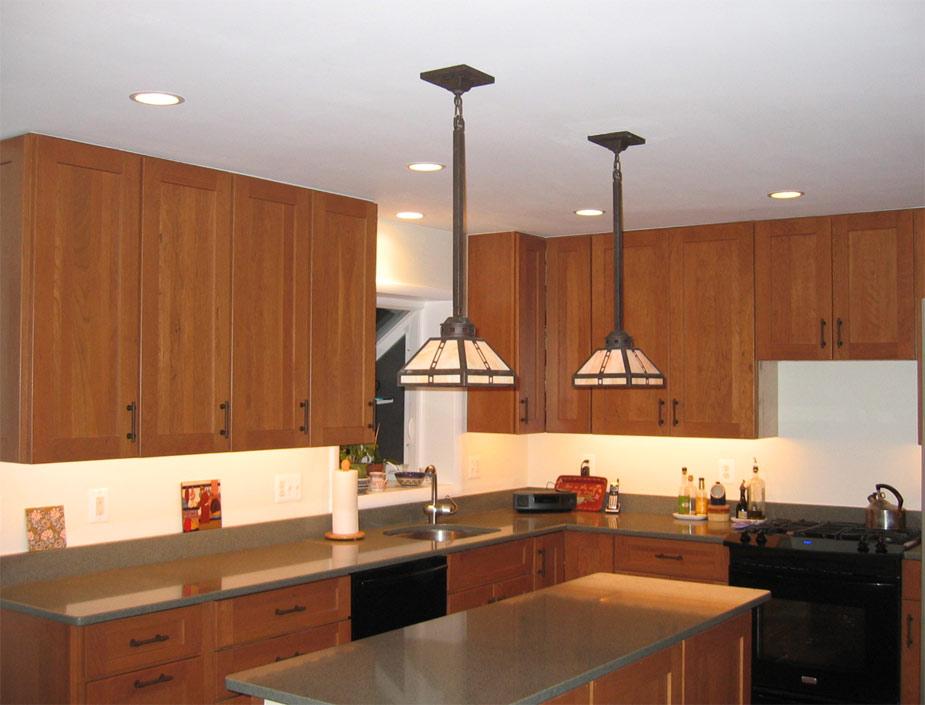 "In the Spring of 2009, we made the decision to start a major home improvement project. We wanted to add a two story addition to our home. A friend recommended Tyler Construction and we're so glad she did! It was a very positive experience. The estimate we received was accurate and the work was done on schedule. Everyone that worked on the project was easy to work with and everything went smoothly. Together with our four young children, we lived in our home during the renovation. The crew was very respectful of the fact that there were children in the house and always cleaned up at the end of the day. We know that it couldn't have been easy to work around us but the crew was always very pleasant and patient. They became like members of the family and we missed them when the project was finished. We're enjoying all our new space, especially our new kitchen! We're very happy that we chose Tyler Construction for our project and happily recommend them to anyone looking for a good, reliable, honest contractor."
"We engaged Tyler Construction in 2010 to build a substantial portico for the front of our home, and we couldn't be more pleased with the process or the results. The owner, Kevin Arnold, is exceedingly good-natured, courteous and attentive, and I especially appreciated his guidance and patience as i mulled over the design options. His team was unfailingly professional and worked with great speed and efficiency, leaving an immaculate, broom-clean site at the end of each construction day. The finished product is magnificent - We're very impressed with Mr. Arnold's craftsmanship and with his company."
"We can't thank you enough for such a beautiful job on our family room. It is beautiful! We commend you and your staff for the quality of craftsmanship and professionalism. We look forward to working with you again in the near future. Thanks again for everything."
"Excellent planning and professional work done by a first class organization."
"Since 2005, Tyler Construction has done several projects, large and small, on our house. We cannot imagine working with another contractor. From the proposal to the punch list, Tyler Construction work with integrity, attention to detail, and high standards for quality. They care deeply about budget and schedule and go to great lengths to keep each job within the bounds of the original proposal. They keep us well apprised of the job's progress, so in the end there are no surprises. Kevin has been the lead on most of our projects; he has been extremely patient and gracious in his interactions with us and is masterful at working with the neighbors to minimize the disruptions that come with any construction project. Home renovations are difficult and messy, but with Tyler Construction we always know that the process will go as smoothly as possible and turn out beautifully."
"Tyler Construction did the first of many projects for us in 2003 when we renovated our office building. The finished product was commendable, on time and really surpassed our expectation. We have since used Tyler Construction on many projects with comparable results including our home which we absolutely love! We have recommended them to friends and family whom have had the same favorable outcomes. We would not hesitate to recommend Tyler Construction for their great product, work ethic and personable service."
"Tyler Construction Company designed and remodeled my kitchen last year and it is beautiful. The design, the quality of work, and all the sub-contractor (carpentry, electrical, plumbing. flooring and cabinetry) were top notch. The project was brought in on time at a competitive price. All of the Tyler team are friendly and easy to work with, so I can highly recommend them."